MCPS Distinguished Service Award (10/18/2007)
CAPSA was honored with the MCPS Board of Education Distinguished Service to Public Education
Award on October 18, 2007. Thanks to the nominators Carol Chen & Lily Shen.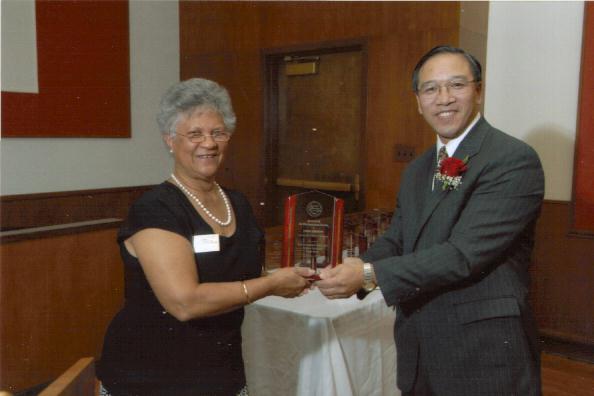 Dr. Judith Docca, Board of Education Member, presents the award to
Dr. Aldrin Leung, Director of CAPSA Tutoring Program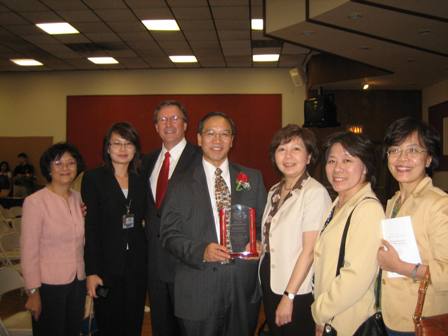 (From Left to Right) Betty Leung, Lily Shen, Dr. Weast, Superintendent of MCPS,
Aldrin Leung, Miranda Fong, Sue-Hwa Yang, and Yingju Tsai with the award.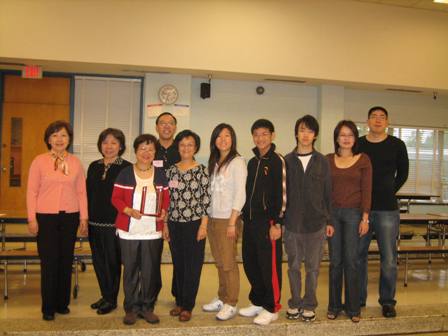 Adult Class Teachers with the Award
(From Left to Right) Miranda Fong, Sue-Hwa Yang, Brigitta Dai, Aldrin Leung, Betty Leung, Tiffany Yang,
Michael Tseng, John Liu, Lily Shen, & John Li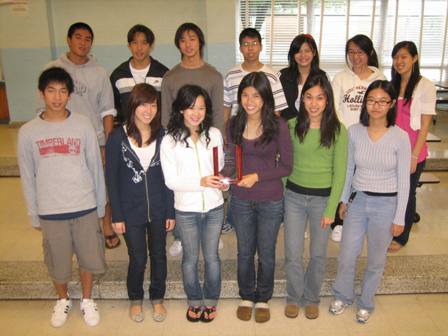 Coordinators with the Award
(Top Row: L to R) Jeff Teng, Kevin Hwang, Jonathan Chang, David Jia, Lilly Shu, Alice He, Angela Fang
(Bottom Row: L to R) Richard Fan, Jennifer Chu, Anita Chen, Kelly Shih, Kailin Hsu, Karin Luk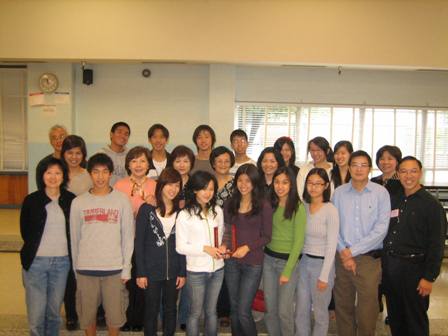 Coordinators and Adult Volunteers with the Award