Holiday Party 12/14/13

Normal tutoring activities before the holiday party.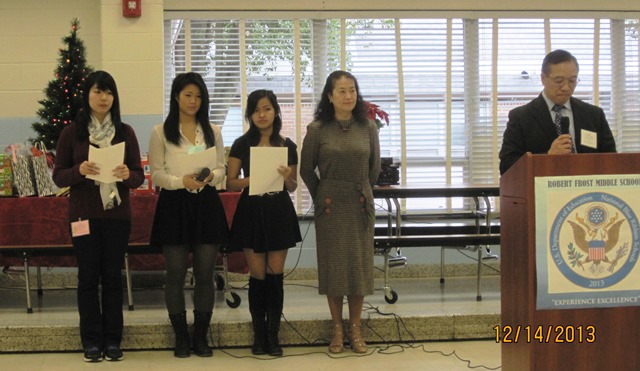 Masters of Ceremony (from left) Emily Yang, Ashley Yen, Candy Kuo and Emily Chien with Dr. Aldrin Leung, Director of Tutoring Program.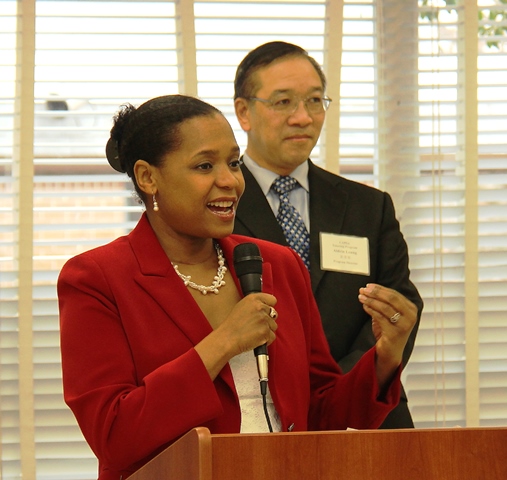 Honorable guest, Dr. Karen Woodson, Director of the MCPS Department of ESOL and Bilingual Programs, gave her welcome speech.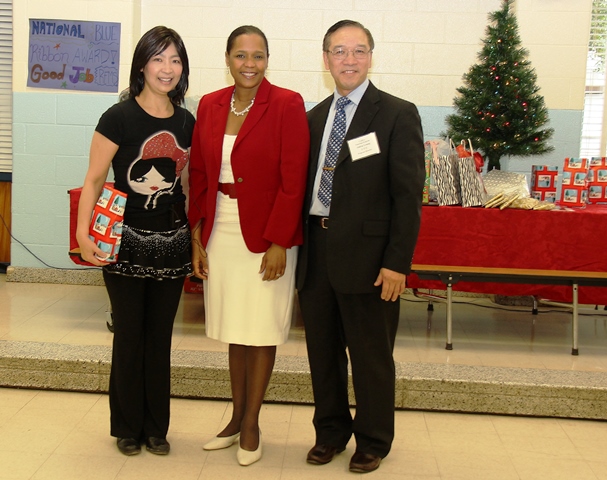 Line Dance Instructor, Carol Hsieh, with Dr. Woodson and Dr. Leung.

Adult English Class Teacher, Lily Shen, with Dr. Woodson and Dr. Leung.

CAPSA Adult volunteers and Dr. Woodson. From left front: Jeng Hsu, Clayton Chen, Emily Chien, Dao-Cheng Kuo, Lisa Leung, Betty Ho, Li-Hsing Lien and Aldrin Leung. From left back: Christine Yu, Mi Wang, Helen Song, Nancy Lin, John Shi, Shu-Jing Yen and Dr. Woodson.

Coordinators with Dr. Woodson, Dr. Leung and Deputy Directors. From left front: Betty Ho, Candy Kuo, Jessica Shi, Jingjing Xu, Jing-Ting Chen, Ashley Yen and Dr. Leung. From left back: Dr. Woodson, Jeng Hsu, Lisa Leung, Winston Wu, Eddie Miao, Justin Wu, Leslie Chen, Elizabeth Hung and Emily Yang.

Dr. Leung accepted donation from the Chinese American Women League. Lily Shen, President of the League, presented the check at the CAPSA holiday party.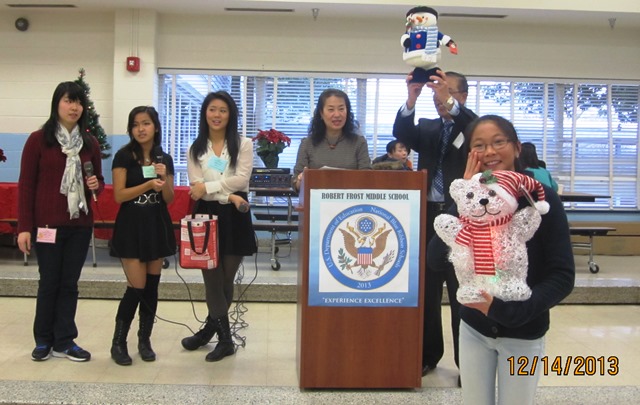 Door prize drawing!